So it's no secret that I love Frank Sinatra. After all, this blog is called Summer Wind! His music is consistently on all of my playlists and if you were to ask me my favorite musician of all time, he would be it. And you know that very popular question: if you could have anyone to dinner dead or alive? Well, you better believe, Ol' Blue Eyes would be the first on the list to my dinner party! I was browsing Pinterest when I came across some fun quotes and images about Frank that I just had to share!
'I may sound old-fashioned, but I want to think all women should be treated like I want my wife, daughters and granddaughters to be treated. I notice today that good manners-- like standing up when a woman enters the room, helping a woman with her coat, letting her enter an elevator first, taking her arm to cross the street-- are sometimes considered unnecessary or a throwback. These are habits I could never break, nor would I want to. I realize today a lot more women are taking care of themselves than in the past, but no woman is offended by politeness.'- Frank Sinatra
Amen, Frank.
So, do you love the Chairman of the Board as much as I do? Listen to Summer Wind's namesake,
here
! Have a fabulous day!
Yours,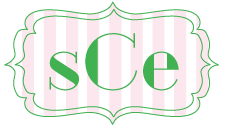 Images via: 1/2/3/4/5