Blush Crossbody// Classic Trench// Classic Burberry Plaid Scarf
London Map Print Scarf// Navy Crossbody// Plaid Shirt
I refuse to buy another chunky sweater and am in complete denial that it is still freezing. I've been looking for warm weather inspiration everywhere and looking around to add some new pieces to my spring/summer wardrobe... which seems ridiculous right now, because as I type this, there is snow on the ground. But I'm trying to stay positive!!
I was browsing on Nordstrom and checking out their Burberry collection. My best friend Dana is getting married in just a few weeks (omg!!) and she is marrying someone from England, so I love browsing all of the Burberry items and then sending her links to things with quirky British prints or sayings, like this scarf.
When I think spring, my mind immediately goes to the classic Burberry trench. It's been on my wish list forever, but have yet to bite the bullet. Ohhhh one day. I did however, just splurge on this scarf. I had wanted a classic Burberry plaid scarf since I was in high school and this one is perfect, because unlike the classic cashmere, I'll be able to wear this as a wrap when the weather gets warmer. I imagine it paired with LBD's to make the dresses look a little more casual for post-work cocktails. What are you loving from Burberry this season? Have a fabulous day!
Yours,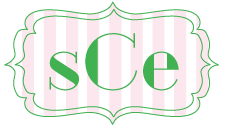 *Thank you to Nordstrom for sponsoring this post. All opinions are my own.