I have been searching high and low for something to place above my bed. Right now, I have a gold frame with a picture collage. While the collage is pretty, it is average. I really want something that would be meaningful and gorgeous at the same time. I love the idea of a gallery wall, but above my bed needs something more substantial rather than a collection of smaller photos. My solution?
Easy Canvas Prints is a company that prints your photos onto canvases. You can choose the size of the canvas and the depth. You can even have it framed. I think the price is reasonable and the fact that you can customize everything, is a bonus! I am going to order a canvas of Pittsburgh, Mac and my house (not shown for privacy reasons).
This is such a cute gift idea for a new home owner, someone moving off to college, newlyweds, or someone moving out of town!
What do you have on your walls? Have a fabulous day!
Yours,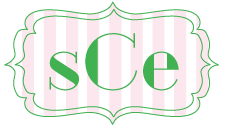 **This was NOT a sponsored post. I just thought the concept was really neat!