One of my favorites
omg
Mercedes Benz Fashion Week is totally on my mind right now, considering I am in Manhattan for just that (find me on Twitter and Instagram to follow my fun!). A show that I didn't attend but watched from afar is Lisa Perry's ready-to-wear collection Spring 2014. It was all white and had a preppy/tennis vibe with some very strategically placed cut outs. What do you think of this collection? She definitely won me over, that's for sure.
Scroll through to view some of my favorites from Lisa's current collection
Have a fabulous day!
Yours,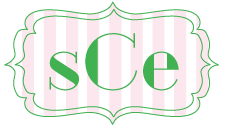 *all photos via WWD