Bowtie Clutch
For a mere $29, this pretty navy bow clutch can be yours; complete with tassel! If you are my friend, stop reading this because this is what you are getting for Christmas (stuffed with my must have products).
You know if I'm giving a bow clutch, it wouldn't hurt to ask for my own, right? Except, I'll take
this one
...or
this one
, I'm not picky ;) Have a fabulous day!
Yours,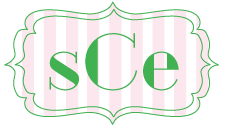 Follow my blog with Bloglovin