If you haven't seen Hitchcock's Rear Window, it's a must. Grace Kelly stars alongside James Stewart for a thriller. There is a scene, where Grace is packing up and while she is beautiful, so is the bag that she is putting her things into. I think this is probably what put Mark Cross on the map. Talk about good product placement, too... I mean who wouldn't want to carry a bag that Grace Kelly carries? But really...
Mark Cross kind of fell off the map for a moment but it's back and better than ever. I am drooling over every piece and I can tell you that a Mark Cross bag will be my next 'big' purchase ('next' meaning in like 10 years, ha!). It's a truly timeless handbag that is impeccably crafted. My mom used to have a MC when she was my age and says it was one of her favorite handbags (why she ever got rid of it, I will never understand). The bags are pricey, but run in the same price range as Celine, Prada, Valentino, Givenchy, etc.
1/ 2/ 3
4/ 5/ 6
My favorite is the first option, the Grace, named after Grace Kelly. So elegant, timeless and luxurious... just like Grace herself! Do you love Mark Cross? Have a fabulous day!
Yours,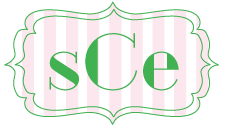 *photos via