Quilted Mini Affair
I love Rebecca Minkoff handbags because they are trendy, but also very affordable. I'm usually one that spends a lot on a handbag, but for trendier items, I like to spend a lot less. I use my mini quilted affair, mainly for going out at night with my friends and cCm gets a lot of use out of her Mini Mac while at UK. I love how cCm's mini mac can be turned into a clutch (as shown above).
Nordstrom has tons of different Rebecca Minkoff options and some are exclusive to Nordstrom. I'm eyeing the MAB tote for work. Plus, Nordstrom often puts RM handbags on sale and there is always free shipping and returns. Do you have a Rebecca Minkoff handbag? Have a fabulous day!
Yours,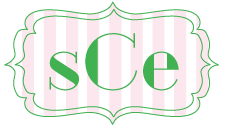 Thank you to Nordstrom for sponsoring this post. All opinions are my own.