Jacket// Yoga Pants
Tank (old, similar)// Sneakers
Cable Ring// Sunglasses
Since this winter was so brutal, I've found I'm going to need some spring jackets because it is still cold here. Not frigid... and by that I mean we are above freezing, thank goodness!!! But I need some pieces that will keep me warm during the spring shower phase. Thankfully, the snow has started to melt.. I'm hoping it'll be gone by next week!
I snagged this North Face jacket from Nordstrom. I had forgotten about North Face, but love their classic pieces like the above jacket. I used to wear the North Face denali fleece as a second skin in high school! I had my casual rain jacket that took me throughout college and it was white, so needless to say, I've needed a new one for a while now. They also have a lightweight version for those that live in warmer climates. I love the hot pink version, but opted for the more muted grey so it would go with most of my workout gear... what sold me is the touches of bright pink!
I also snagged this jacket for work. I have a slight walking commute from my car to my office so I needed something functional but dressier than the above jacket to shelter me from the rain. I'll share that in another post! Do you have any spring shower favorites? Have a fabulous day!
Yours,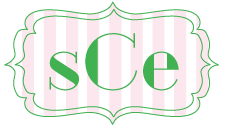 *Thank you to Nordstrom for sponsoring this post. All opinions are my own.