It's still pretty cold which is unfortunate, however, what's not unfortunate is that we are almost to warmer weather! I have some fun trips planned this spring and I know a lot of Summer Wind readers have been e-mailing asking for some spring break bathing suit suggestions! I've turned to Nordstrom to find my favorite suits because of their free shipping and because they have a lot of great brands to choose from. Here are some I am loving right now!
Top // Bottom
Top // Bottom
Top// Bottom
Striped Coverup
I love the strappy details that are very 'in' right now as well as the bright colors and the ruffled details. They help us non-busty girls out a little bit ;) Not to mention is the romper coverup not the cutest? I love the little cutout in the back! I have a white bathing suit that would pair so well with it! Have a fabulous day!
Yours,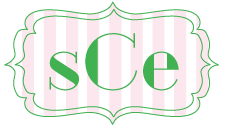 Thanks to Nordstrom for sponsoring this post. All opinions are my own.