Jacket// Leggings
Flats (old, similar) // Sunglasses
I mentioned in this post that when I ordered my North Face rain jacket from Nordstrom, I also ordered a more professional option, too. I was actually hesitant when I ordered it because it's not something I would typically wear since I already have a classic trench coat for work. However, last week I got stuck in a nasty rain storm, and it reminded me that I needed something a little more functional for walking from my car to my office. I do a lot of walking now that I work downtown, so sometimes functionality over looks is important. This arrived and as soon as I tried it on it was way cuter than I imagined.
I love that it is a neutral color (much lighter khaki color than what appears online!) so it will go with almost anything I wear. I love that it isn't bulky, so it can be stowed away in a tote or bag easily so if it rains in the morning, but is gorgeous after work, I don't have to lug it around during happy hour with me! I plan on keeping this in my car or at my desk so I don't get caught in the rain like I did last week. Let's just say I was completely unprepared and arrived at my car soaking wet. Oops. So not fun! Do you have a rain jacket you are loving? Have a fabulous day!
Yours,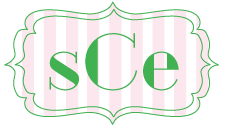 *Thank you to Nordstrom for sponsoring this post. All opinions are my own.